Apex Leadership and Technology Webinar Series: Unlocking Your Business Analysis Potential
This presentation will provide a deep dive into understanding how your business analysis competencies are key requirements for a successful business analysis career. We will review the competency groups of business analysts, key skills to drive success, and how you can leverage these skills to unlock your potential and become trusted advisors to management across multiple lines of business!
Takeaways:
Learn how to leverage the 6 core concepts in analysis work
Learn how to leverage the 6 core competencies to become trusted advisors and grow thought leadership
Learn the key tools to analyze growth as Business Analysts
Identify areas of improvement in competencies
Create a growth roadmap for careers as Business Analysts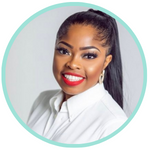 Eno Eka is a Business Analyst and Consultant based in Calgary, Alberta. She is an award-winning Career Coach and International Keynote Speaker who has been recognized for helping more than 100,000 professionals in 90+ countries kick-start their professional careers. She is a Business Analysis content developer and course instructor at the University of Manitoba. She is the CEO of Eny Consulting Inc and the Founder of a Business Analysis School. Eno volunteers as a mentor with Calgary Region Immigrant Employment Council (CRIEC) and sits on the Board of the IIBA Calgary Chapter as Director of Education. Eno is passionate about volunteering and supports multiple non-profits in her free time. She has received over 15 awards and nominations for her work in Business Analysis, Entrepreneurship and Community Service.
Join one of Apex's FREE online Webinars! Apex offers continuous education webinars with industry-respected thought leaders through their Toolbox Talks program. Many of these talks are worth certification credits for PMI, IIBA, or CompTIA certifications. Visit https://www.apexsystems.com/careers/webinars-and-workshops to view all upcoming sessions and register for specific talks.
It is not possible to register for this event