The Bitter and Sweet Realities of Project Estimating
Title: The Bitter and Sweet Realities of Project Estimating
Location:
In person:  This meeting will be held in a hybrid fashion with a choice of either participating online via Zoom, or for the first 15 registrants, in person at Beachwood Public Library, Meeting Room B, 25501 Shaker Boulevard, Beachwood, Ohio 44122
Zoom (online): Zoom link will be provided after registration
Cost: Chapter members are Free.  Students are $5  Non-members are $5
Overview
Come join an interactive and fun examination of an important part of our job with which many of us Project Managers struggle. Estimating is an important part of planning. Yet we often feel a bit helpless, knowing that it all boils down to a guess.
We will look at how our human thought process formulates our estimates and some key techniques to help you transform that next estimate from a guessed data point into an understanding. We will also examine types of estimates and the circumstances under which each may be appropriate (and even helpful) as your project evolves.
About the Speaker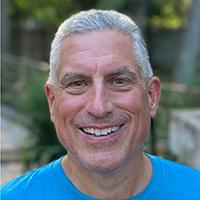 Pete Evangelista, PMP, DASM, is a Project Manager. Pete has been managing projects since 1991, across a breadth of industries and disciplines.
Pete is a consultant. He has been consulting almost all his career. He's had the opportunity to work with many organizations, but most of them are right here in NE Ohio. In addition to running projects, Pete consults on Project Management process, methods, and tools, and managing Project Portfolios.
Pete is a Project Management Trainer. Pete has been conducting training on Project Management for over 16 years on a variety of topics with students numbering in the thousands.
Pete is a PMI Member. Pete has been a member of PMI and the NEOPMI since 1996, when he passed the last paper based PMP Exam, based on the 1st edition of the PMBOK. He has enjoyed evolving his craft with this organization.
It is no longer possible to register for this event