<< Back to Calendar
International Project Management Day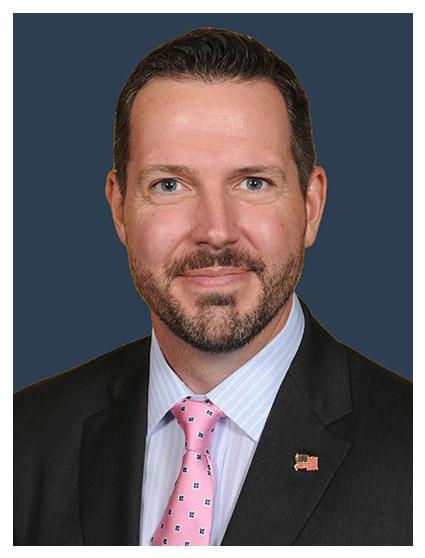 Join your colleagues for networking and learning at our annual International Project Management Day Event! We have arranged for guest speaker, Bradley Brezinski, Managing Director and Chief Strategy Officer, S2A Solutions, to present on strategic effectiveness for organizations and on your project teams, giving you 1.5 PDUs!
Many managers believe that logically advantageous ideas will sell themselves; that the obvious benefits of a new idea will be widely realized by the rest of the organization, and that the idea will spread rapidly with great enthusiasm! Unfortunately, experience and statistics tell us this is rarely the case, and the underlying cause is frequently misdiagnosed.
There exists a hidden network of communications in every organization through which new ideas diffuse. And the larger the organization, the larger and more complex this network becomes. Yet, while the overwhelming majority of communications occur there, little (if any) consideration is given to it, especially in the early design stages of a new initiative. It's the shadow network, and it could hold the key to understanding why many strategic initiatives fail and what management teams can do about it.
SPECIAL INSTRUCTIONS: Pre-registration for the event is required. Please register by October 26th. Day-of registration and walk-ins will not be available.
Zoom links will be sent to all paid registrants selecting the virtual option a few days in advance of the event.
Dinner and beverages are available for registrations that select the in-person option.
Location:
* Zoom for online participants
* In Person:   Baldwin Wallace University  | Strosacker Hall (Student Union)  | Sandstone 3 room  | 125 Tressel Street   Berea, OH 44017
See Terms & Conditions, including our Refund Policy, here.
Agenda:
⇨ 5:30 – 6:15 PM - Virtual Networking and social time and meal
⇨ 6:15 – 6:30 PM - Opening Remarks, PMI NEO Updates, Speaker Introduction
⇨ 6:30 – 7:45 PM - Session with speaker Bradley Brezinski: Title: The Silent Killer of Strategic Effectiveness (1.5 Leadership PDU)
⇨ 7:45 – 8:00 PM - Q&A
⇨ 8:00 – 8:15 PM - Session wrap up and closing remarks
About the Speaker Bradley S. Brezinski, Managing Director and Chief Strategy Officer, S2A Solutions
Brad is the founder and president of S2A Solutions, a Cincinnati-based provider of custom training solutions in the areas of culture, strategy, innovation and change leadership. He started the leadership and organizational development firm in 2014 with a simple mission: Develop 10 Percenters! A concept based on the fact that fewer than 10% of people say they understand their company's strategy and its connection to their daily work.
Prior to founding S2A Solutions, Brad served as the chief financial officer and vice president of corporate strategy for a Cincinnati-based defense and aerospace contract manufacturing firm. There he managed the firm's $150M+ project portfolio and helped turn around the company's performance on complex Department of Defense projects.
He is a graduate of the US Navy's Nuclear Power Program and holds a Bachelor of Science in nuclear engineering technology. Over the course of his decorated and diverse military career, he served as executive officer, department head, program manager for nuclear systems, and technical advisor for carrier electrical power systems. Brad also completed his doctoral fellowship in strategy and innovation at Case Western Reserve University.
Brad is a frequent keynote speaker and recognized thought leader on culture, strategy design, and change leadership. He has taught innovation and design thinking at Harvard Business School, Naval Postgraduate School, Air Force Institute of Technology and organizations ranging from Fortune 500 businesses to startups to nonprofits. In 2016, he was recognized by the Cincinnati Business Courier as one of the city's Forty Under 40. He's an avid trail runner, red wine enthusiast and aspiring guitarist who calls Cincinnati, Ohio home.
Meal Choices:
Italian Sub:  Ham, salami, pepperoni, provolone, red onion, lettuce, tomato on a sub roll with Italian dressing on the side 
Turkey Club:  Turkey, swiss, lettuce, tomato, bacon on a sub roll with mustard & mayo on the side 
Roast Beef & Cheddar:  Roast beef, cheddar, lettuce, tomato, sauteed onions, on a sub roll with horsey sauce on the side
Bee Hive:  Chipotle turkey, provolone, lettuce, tomato on a sub roll with honey mustard dressing on the side 
Veg Out:  Green pepper, cucumbers, mushrooms, red pepper, red onion, tomato, pepperjack on a sub roll with ranch on the side
Registration fees are the same for in person and virtual options. If you are attending in person, please select a meal choice. All box dinners will come with Sandwich, Chips, Cookie, and condiments. Coffee, Tea, Water, Citrus Water included. Pasta salad and pumpkin pie bars will also be available.

Special Thanks to Baldwin Wallace University for hosting this event.
Register for this event