Welcome To
PMI Northeast Ohio Chapter
President's Message - September 2022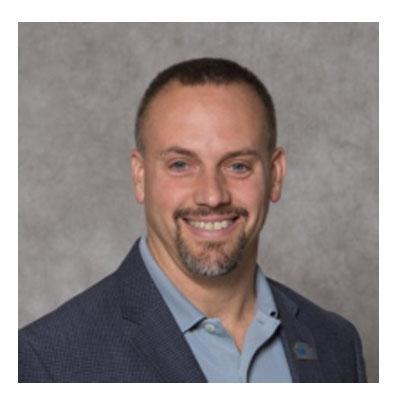 Hello PMINEO!! Back to school time means back to more regular programming for PMINEO!
Upcoming Event Reminders (more details at https://pmineo.org/events/event-registration):
See above for more info and registration! Also, check out discounted partner offerings where you can take certification prep classes and earn PDUs learning from video-based content or self-paced classes. Check back regularly, as we will be adding more Fall events - some in a 'hybrid' format (both in-person and virtual). If you, or your company/academic institution, have experience in this area – and possibly a technology-enabled room, please let us know. (You can email me directly at president@pmineo.org) It is difficult to find a cost-effective model that can be executed by part-time volunteers. Please help us out!
WE NEED YOU... and your ideas and suggestions! IF you would like to volunteer, please email volunteering@pmineo.org to learn more. IF you have any feedback on the Chapter, I would love to hear it. Feel free to contact me via email and we can setup time to chat.
Be sure to follow us on LinkedIn and other social media channels!

LinkedIn | Facebook | Twitter | Instagram
Todd R Jones

President, PMINEO
Speakers for our Chapter's Events
Our PMI Chapter welcomes proposals from passionate speakers interested in sharing their experiences, knowledge and expertise on such topics as general business and strategy, leadership, project management, and technical or industry-specific specialties. Our Professional Development events provide professional development units (PDUs) of educational information necessary for those attendees maintaining certification designations. Speakers are also eligible to claim PDUs for their creation and delivery of the presentation material.
More Information
Find a Volunteer Opportunity
Make your mark on our PMI Chapter and the profession. As a member, you can volunteer to work on and to lead activities that advance the profession and support the chapter business operations by joining our chapter volunteer community. All volunteer openings are managed by the PMI Volunteer Relationship Management System (VRMS). This system includes the ability to search for opportunities, view details about each role and apply online.
More Information
Sponsorship Opportunities
The Project Management Institute, with members in 135 countries, is the world's foremost authority for the project management profession. PMI sets industry standards, conducts research, and provides education and certification opportunities designed to strengthen and further establish the profession. Our chapter proudly serves all the local and national professionals in the space of Project Management. We currently have thousands of members - over half of whom hold PMI's esteemed PMP certification - and represent nearly 400 unique companies across the globe.
Learn More
Special Thanks to Our Sponsors

Membership Statistics
Members with No Certification
0